A musical adaptation of the familiar fairytale from eastern Europe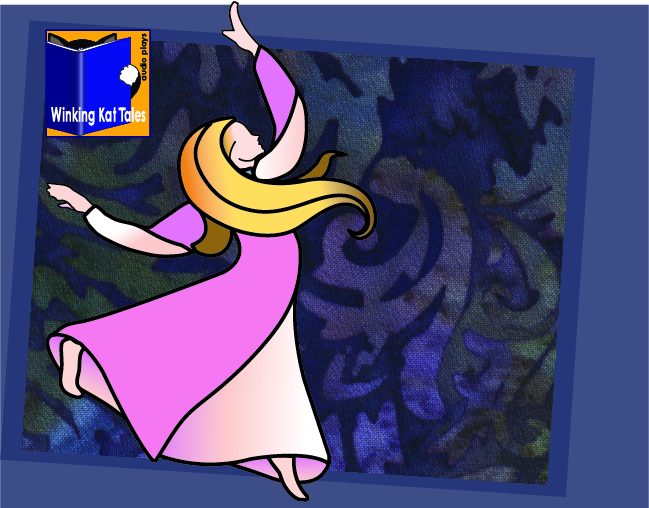 Have I heard this story before ?
Many of the stories we read or hear have been handed down to us by centuries of storytellers.
The Dancing Princess is a perfect example of this tradition. The version of this often told story that Winking Kat adapted for its podcast is based on a fairytale from western Russia or eastern Ukraine. That old fairy tale was probably based on a Persian folk tale about a prince who journeys into a magic, musical cave to secretly go dancing.
The Brothers Grimm and Hans Christian Andersen in the nineteen century re-told the story as The Twelve Dancing Princesses'.
---
What Kind of Dog is Gregor?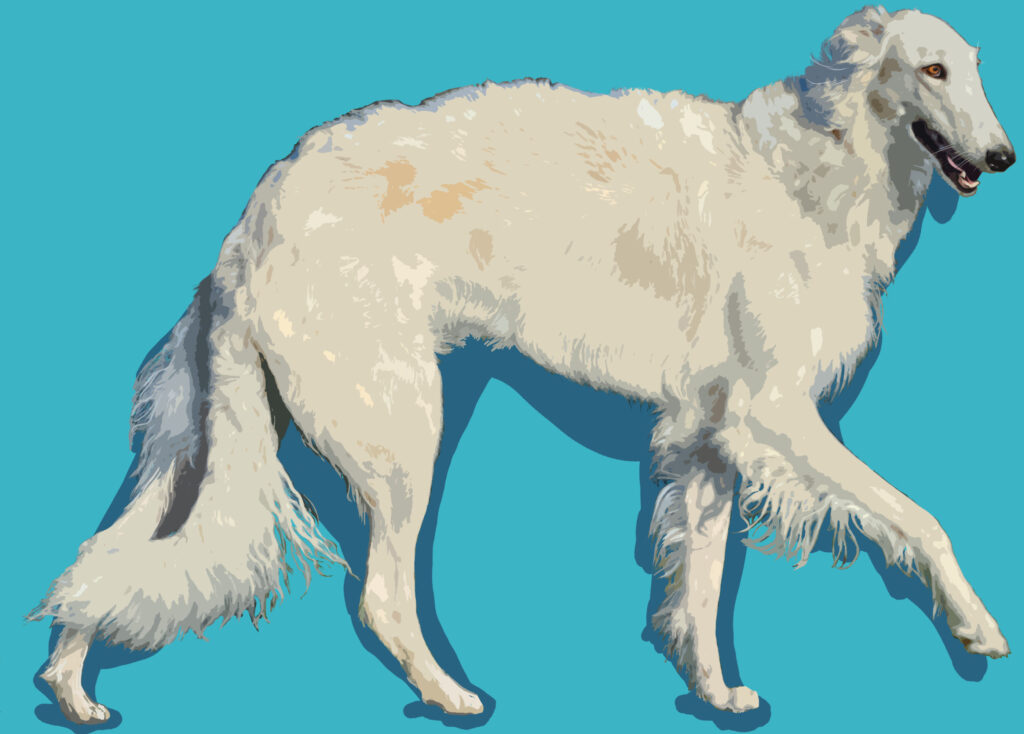 One of everyone's favorite characters in "The Dancing Princess" is Anatoly's faithful canine companion, Gregor.
When writing the play, I envisioned Gregor as a Borzoi. Borzoi are sometimes called a Russian Wolfhound. They are big and beautiful dogs. They grow to be over two feet high from their foot to their shoulder and, when standing on their back legs, they're almost as tall as a man. No wonder Anatoly likes to practice his dragon fighting skills with Gregor.
Borzoi are very fast. They can run up to 35 miles per hour. But they also seem to enjoy chilling on the couch a lot.
Borzoi are amazingly strong and beautiful dogs. There were originally bred by Russian royalty and the breed almost became extinct when the Russian Emperor and the royal family were thrown out of power. But several of the dogs were rescued and sent to other countries in Europe where they would be safe. Those dogs survived and kept the breed alive so we still can enjoy them today.
In the play, Gregor learns how to juggle. I'm not surprised. Borzoi have amazingly good eyesight and coordination. It's no doubt that Gregor could definitely keep his eye on the ball.
---
Why do dancers need so many shoes?
Dancers are constantly moving. They have to do intricate steps with their feet that require their shoes to help them move in a certain way or make noise in a certain way. There are so many styles of dance, and each style requires a certain kind of shoe. There are ballet shoes, tap shoes, jazz shoes, shoes for ballroom dancing, hip-hop, Irish dancing, and more.
I asked a friend of mine who is an amazing dancer, Callie Nissing, to show me some of the shoes she uses to perform.
---
Delicious Recipe for Sour Cherry Blintzes –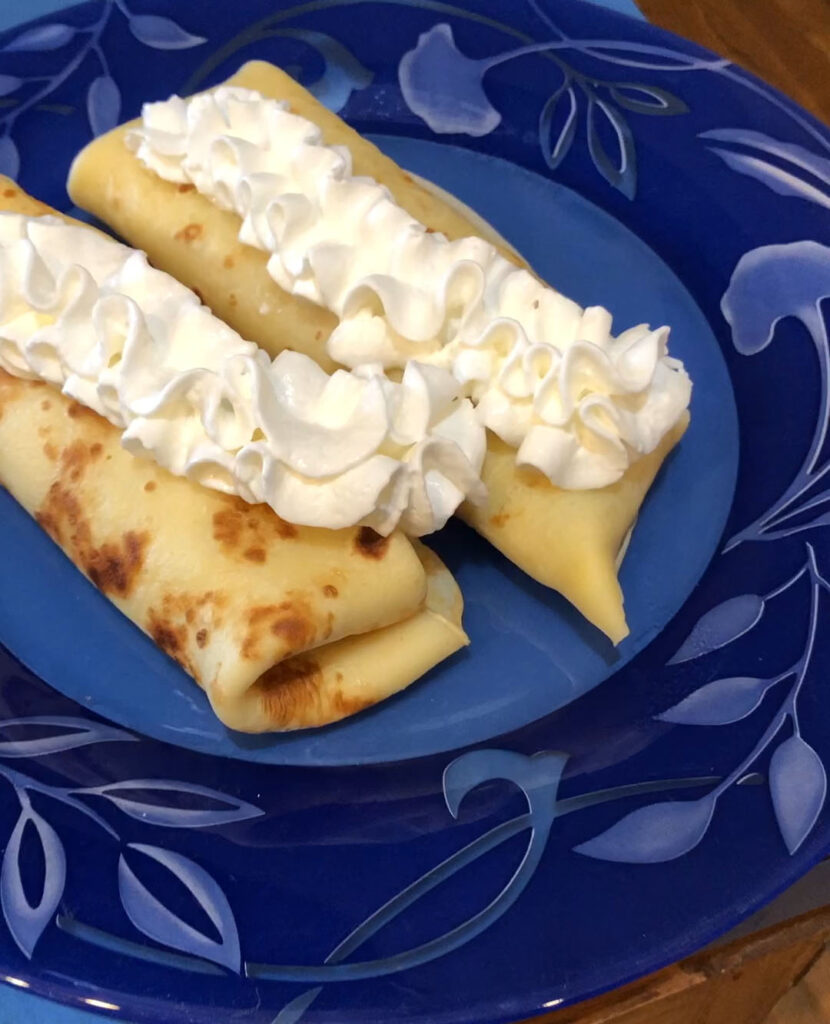 When thinking about a recipe that would compliment the story of The Dancing Princess, I looked into what some of the favorite dishes were in the eastern part of the Ukraine and southwest Russia. I discovered that blintzes or crepes (both savory and sweet) were one of their favorite traditional dishes there. Blintzes are a favorite breakfast treat of mine, so the choice for this blog's recipe was easy.
You can make these blintzes with just about any fruit, but cherry orchards are very common in this part of eastern Europe where the story is set, so that is the fruit of choice for these easy and delicious blintzes.
INGREDIENTS
serving for two
CREPES
1/2 cup Prepackaged crepe or pancake mix
1 egg
1/2 cup water (more to thin batter if needed)
FILLING
3/4 cup small curd cottage cheese
2 Tbsp confectioners or powdered sugar
1/2 tsp lemon zest
1/4 tsp vanilla
1 pinch of salt
Approx 1/4 cup sour cherry (or other fruit) preserves – slightly warmed
Assembly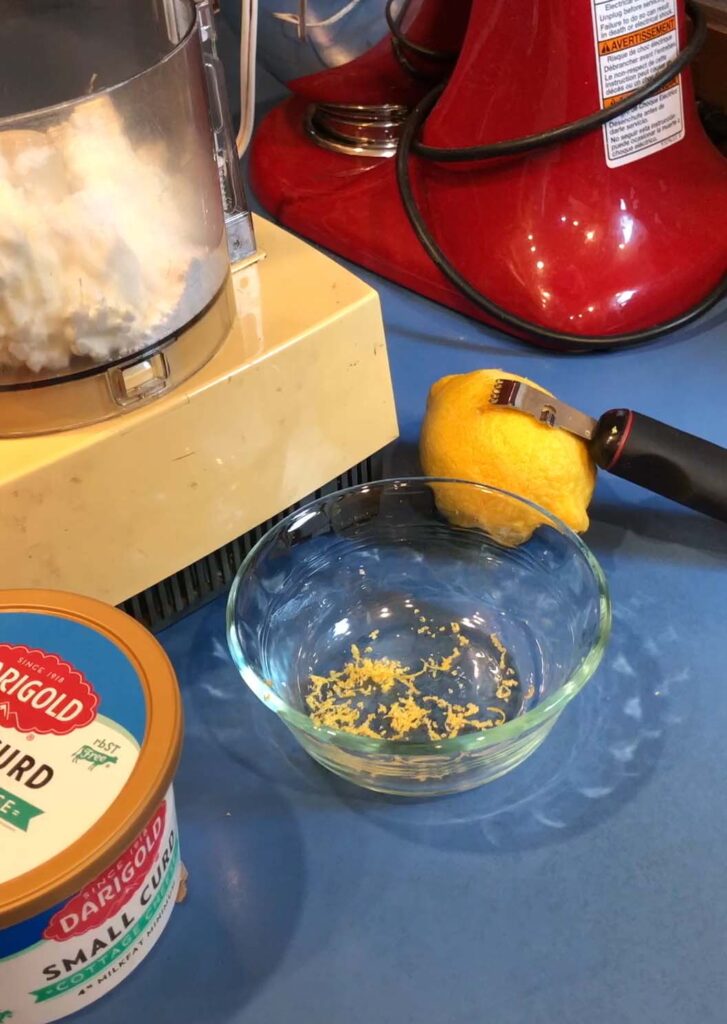 STEP ONE: Making the filling
Zest one lemon making sure to use only the yellow part of the skin.
Combine the small curd cottage cheese, the powdered sugar, the lemon zest, salt, and vanilla in a food processor
Blend the ingredients in the food processor until the mixture is smooth and most of the cottage cheese curds have disappeared.
Set aside until the crepes are ready to assemble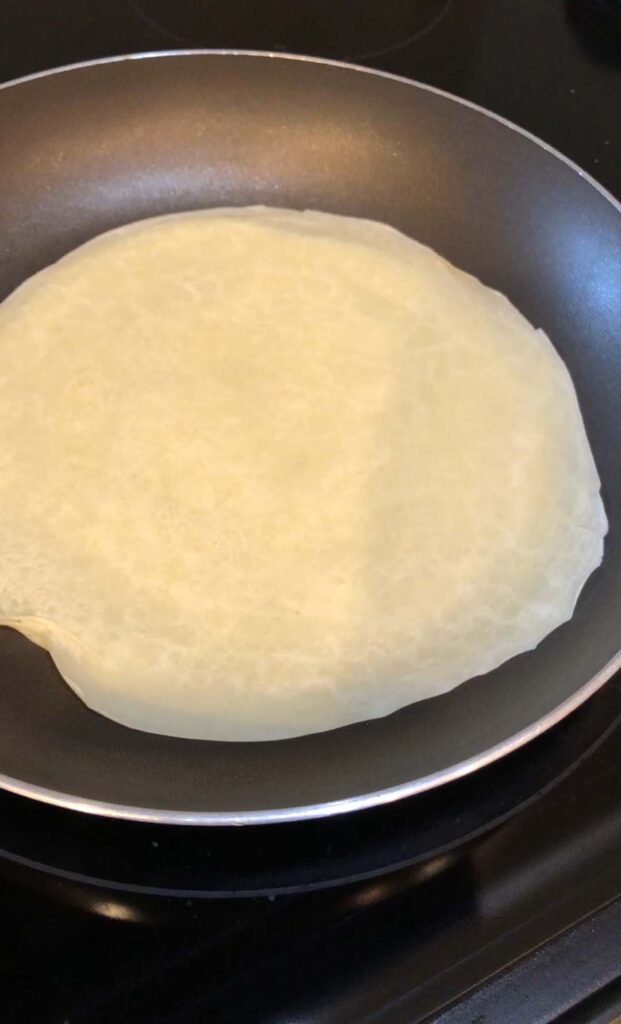 STEP 2: Cooking the crepe
Prepare the crepe batter according to the directions on the package.
Heat a crepe pan (or frying pan with low sides) to a medium-high heat.
Spread batter across the bottom of the hot pan. Batter should be thin and easily roll out across the base of the pan.
When the crepe looks firm and cooked, flip it over carefully to lightly brown the other side
Be sure not to overcook the crepe or it will be too rigid to roll up.
STEP 3: Assembling the Blintzes
While crepes are still warm and flexible, spoon about 1/4 cup of filling in the center of the crepe – make sure to leave some room at top and bottom edges as well.
Spoon about 2 tablespoons of the warm sour cherry preserves over the filling.
Fold the left side of the crepe until it covers the section with the filling and cherries.
Fold up the bottom and top edges and keep them tucked in as you roll the entire crepe over in a burrito-like fold. The new left edge of the crepe should be close to or touching the right side of the crepe.
Center the completed filled blintzes on the plate. Dust with powdered sugar if desired and top with a dollop of whipped cream.
Enjoy!!
Let us know what you think of this recipe and the podcast: