The Tale Behind the Tale of…
Arcani & The Tree of Dreams
The story about Arcani and his mother is based on a brief description of a Bolivian folktale I read while researching folktales from South America. I chose the name 'Arcani' for our hero because it means 'destined for greatness'. And this young boy of our story was definitely destined to do something special – even though, in the beginning, Arcani has no idea what his destiny is. To our listeners who speak Spanish, the mayor's name in the story may make them laugh. The mayor's name is Señor Vaca. Vaca means 'cow' in Spanish. Although it may seem funny, 'Vaca' is actually one of the most popular surnames in the country of Bolivia. That's because many families raise cattle and were ranchers for generations. People with the last name of Vaca very likely had grandfathers or great-grandfathers who owned cows or worked on cattle farms. Their last names told everyone what they did for a living. It's similar to last names in English like 'Baker' or 'Miller'.
What does a toborochi tree look like?
The tree mentioned in the story is a toborochi tree. Its trunk is shaped like a bottle with a wide, round base. In July every year, the tree fills with blossoms of pink and white with a yellow center. Because Bolivia is in the Southern Hemisphere, July is considered a winter month. The leaves of the tree come out as the flowers fall away. The toborochi tree is very closely tied to Bolivian culture. Click HERE for more stories and information about this unique tree.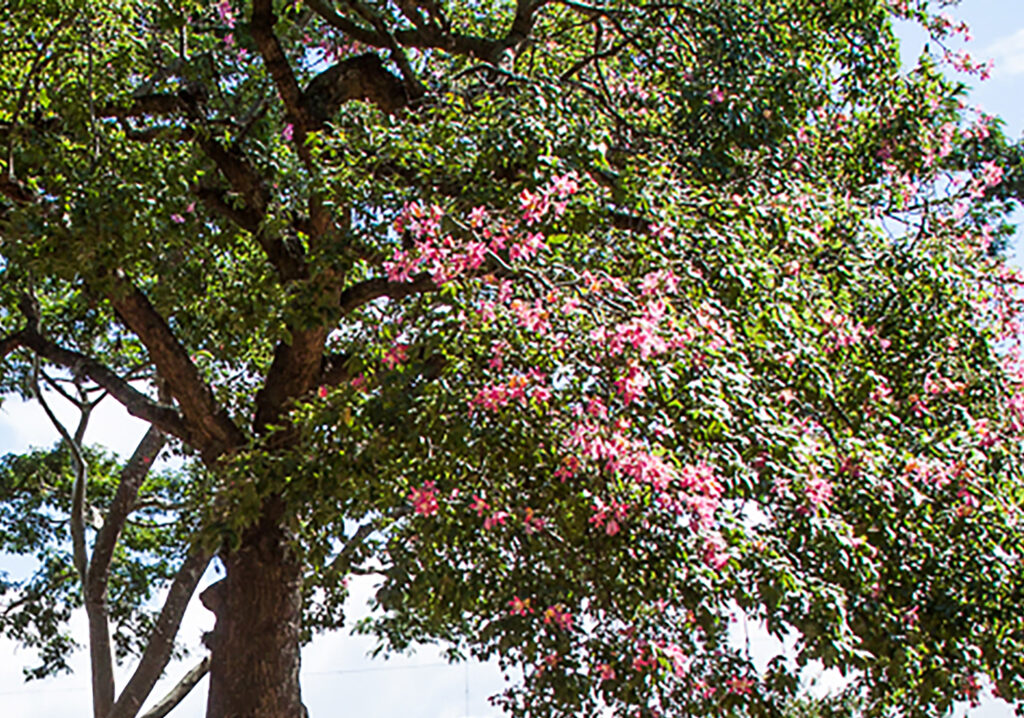 Inside Señor Vagabundo's Bag
The traveling healer who calls himself 'El Vagabundo del Mundo' carries several bags filled with lotions, plants, and teas. You may think that the plants he described to Arcani were just part of the story, but many cultures around the world use the plants featured in the story to treat symptoms of illness. Below are pictures of several of the plants the Vagabundo talks about in the story with descriptions of the ailments they help.
DID YOU KNOW?
There is fossil evidence that Boldo Leaves were used by the indigenous people of Chile as medicine over 13,000 years ago.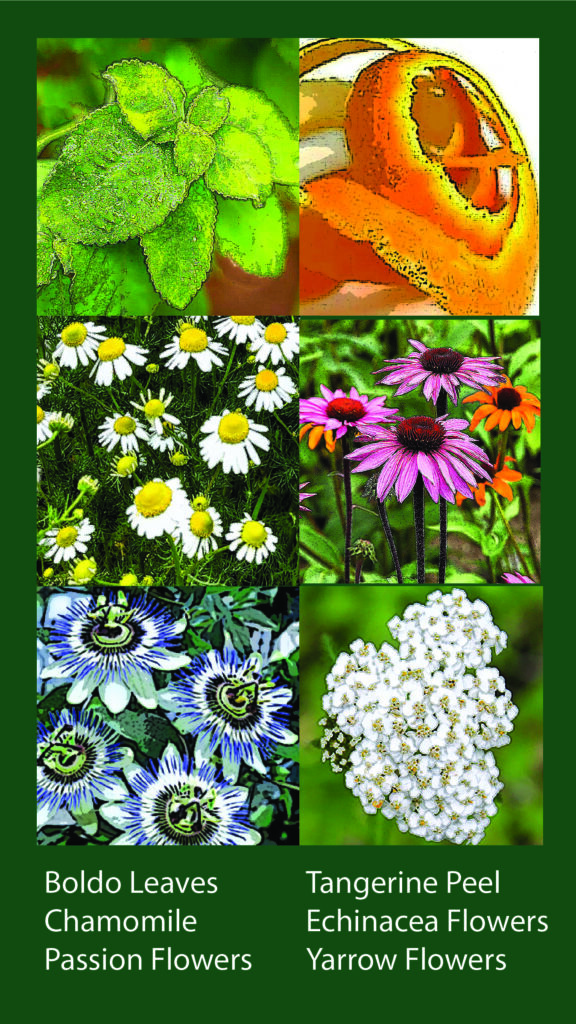 Boldo Leaves – grow on a tree and have been used for thousands of years to help with stomach upsets, and to kill bacteria.
Tangerine Peel – is the outer skin of a tangerine. Chewing on it is believed to help digestive disorders, vomiting, and hiccups.
Chamomile Flowers – when dried are used to make a tea that helps soothe stomach distress and heartburn. It's also supposed to have a calming effect -especially with children. In the story 'Peter Rabbit', Peter's mother gives him Chamomile tea after Peter's encounter with Farmer McGregor.
Echinacea Flowers – are dried and ground up. Sometimes they are taken in powder or capsule form. Sometimes in a tea or liquid form. Echinacea is believed to increase a person's immune system and help fight virus and infections.
Passion Flowers – in a tea are believed to help a person feel more relaxed. It relieves anxiety so he or she can fall asleep better.
Yarrow Blossoms – are believed to help relieve inflammation and help reduce the symptoms of the flu or a cold.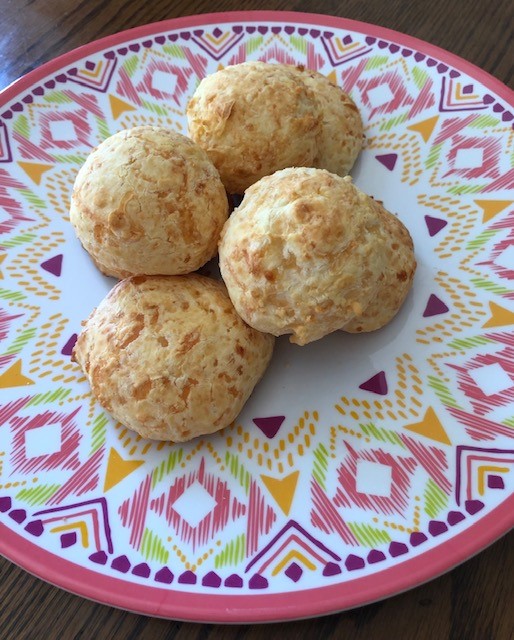 Recipe for Cuñapé
In the story of "Arcani and the Tree of Dreams" , when they find refuge in the forest, Arcani's mother promises to make him some cuñapé for breakfast. Thankfully, we found an easy and delicious recipe for these gluten-free, cheesy favorites. This recipe is thanks to Lizet Flores de Bowen. Lizet shares dozens of wonderful recipes from her home country of Bolivia and other countries on her website and blog. (you can find more of Lizet's delicious recipes on her website, Chipa by the Dozen)
INGREDIENTS:
2 Cups cassava or yuca starch (or Tapioca starch)
2 Cups shredded cheese (Lizet uses 1½ cups Swiss Cheese and ½ cup Parmesan Cheese)
1 Egg
1½ Tbsp. Butter (softened)
1½ tsp Salt
5 Tbsp Milk (whole or 2%)
INSTRUCTIONS:
Servings: 12 cuñapé Calories: 78 kcal
Preparation Time: 20 minutes Cooking Time: 25 minutes
Preheat oven to 375 degrees F (190 degrees C) and grease 2 baking sheets. In a big bowl combine cassava starch, cheese, egg, butter and salt. Mix with the tip of your fingers. Add 3 tablespoons of milk and mix with your hands. (it will look like big crumbs)
Dump it all on a clean surface and start kneading it. If it doesn't come together, add 1 tablespoon of milk at a time. Knead it for 2 or 3 minutes.
Divide the dough into 12 equal portions. Make each portion into a round ball. Place the balls on the greased baking sheet.
Bake for 25 minutes.
RECIPE NOTES:
Serve cuñapé hot. They're not as yummy the next day. Enjoy it with some coffee. Using Mozzarella Cheese gives it soft outer crust, and they might come out flat. Queso Fresco gives it a crunchy and looks like the photos, but might come out flat. The amount of milk you need for cuñapé depends on the type of cheese you are using. If you choose to use Queso Fresco only use 1 cup of the crumbled cheese instead of 2. Then, when adding milk, start with only 1 tablespoon of milk instead of 3. Add more if needed.
The Faces Behind the Microphone
The Cast of "Arcani and the Tree of Dreams" – Adrian Cerrato, Carolynne Wilcox, Harry Turpin, Cassandra León, and Josh Rodriguez